Rebecca And James Bargy's Sex Life Has A Death Toll: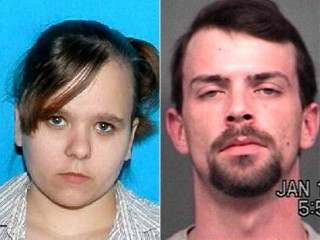 A Tennessee woman is facing a reckless homicide charge after her husband was found dead and bound during an apparent bondage session gone wrong.

Authorities in Maury County responded to an emergency call Saturday afternoon about a dead man inside a Columbia trailer.

There, they discovered the body of 29-year-old James Bargy in panty hose with his arms and legs bound, a gag ball stuffed in his mouth -- which had been covered in duct tape -- and his head wrapped. The only opening for air were slits for his nostrils, according to Maury County Sheriff's Office detectives.

An autopsy found that Bargy died of asphyxiation.
Cheers to these freaks for saving us from this slow news day with
their deadly sexual exploits
. Next time, go
without the duct tape
.