Richard Quest Heads For Rehab In Attempt To Save Career: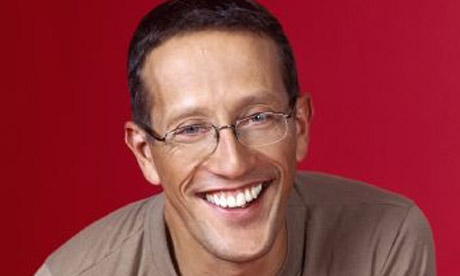 CNN's UK-born presenter Richard Quest has embarked on a course of drug rehabilitation following his arrest last Friday in New York.

The US news broadcaster today issued a statement confirming that Quest, a familiar face on the network, had entered a "drug rehabilitation facility" on the orders of a judge following his arrest.

"At this time, CNN's primary concern is for his health and wellbeing. We look forward to Richard returning to CNN International," the broadcaster said in a statement.

A CNN spokesman declined to "speculate" on when Quest would return to the network he joined in 2001. He began his career as a BBC news trainee in 1985 and spent 16 years at the corporation.
You'll remember
last time we talked about Quest
he was arrested for wandering Central Park at 3 AM with a noose around his neck, tied to his genitals, a sex toy in his boot and crystal meth in his pocket. Something tells me
rehab
isn't going to save his career.